It is simple, powerful an isn't complicated or overbearing with 100's features that no one uses. Even A 10 year old kid can install & use! Grab it and begin selling from your WordPress site in about 10 minutes from now!
PLUS get full PLR rights! You can easily rebrand, resell it or even give it away and drive massive traffic to your site!
WordPress is so easy to use and had become the most powerful sales platform in the industry, but it was not designed to do everything we are asking of it. That is where plugins like "Paypal Button Generator" comes to the rescue!

Just imagine being able to use your mouse to make a few clicks and setup a shopping cart or a simple buy now Paypal button inside WordPress. It really is that simple.
It just doesn't get any easier!

For those that have never submitted a plugin to the WordPress.org (or the many others) plugin repository, you are in for a treat. Rename / rebrand this ready to go plugin and get tons of traffic to ANY of your URL's! You can even get donations with little effort...

This is a complete, ready to go plugin that has virtually unrestricted private label rights. Within a few minutes of ordering, you can be in the WordPress plugin business!
WordPress Paypal Button Generator Is Super Easy To Use!
You Get FULL Private Label Rights:


[Yes] Can be sold
[Yes] Can be edited
[Yes] Can be offered as a bonus
[Yes] Can be included in "paid" membership sites
[Yes] Can be combined with other offers.
[Yes] Can claim yourself as the author or producer
[Yes] Can sell on eBay.com
[Yes] Can pass Private Label Rights
[Yes] Can be used as free web content
[Yes] Can be given away free
[Yes] Can be uploaded to Wordpress.org or other Plugin Repositories.
[Yes] Can Pass Resale Rights
[Yes] Can Pass Master Resale Rights
[Yes] Can pass the source code (PLR) files along to customers


[No]

Can be sold on ANY forum including DigitalPoint..
Why am I selling (or damn near giving this away) the private label rights to this plugin? Very simple: I do not have the time to continue development and hoping someone else will take it to the next level!
Don't get me wrong, this is a fully functional WordPress plugin that works perfectly with the latest versions of WordPress. You can use or sell it without fear! It is a working plugin right out of the box in the current state.

I had plans to add many features to it, but just do not have the time. You could take this plugin to the next level with little effort. The code is simple and NOT encoded.
Will you be the one to take it to the next level and have a $100 product? Even if you just decide to sell it as is, you have a ready to go business with a very tiny investment. Be among the "fast movers" and get into the plugin business!

You Think It Might Be A Great Deal and Awesome Plugin but You Have To Be a Super Techie or Spend a lot of money to hire a techie??
Well Wrong.. I have included a Very Simple to follow Video Tutorial that Will walk you through the process of not only installing but also Personalizing the Plugin in few easy steps
After Personalization You Will Be Able to Promote Your Site or the site where you want to sell this plug-in so easily and virally.
All the blogs that will use this plug-in will bear your Site Address if you personalize the plug-in. Personalizing takes about 5 minutes and is super easy with the video that I have included.
As a Bonus I am including an awesome squeeze page so that you can give this Plug-in away for Free and still get traffic or earn money with your personal link in every blog that uses this awesome Plug-in
Don't waste any time further and Order it NOW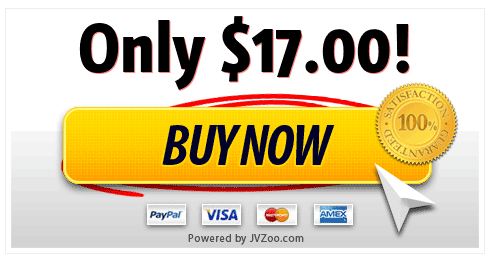 Remember ..Many less realize that there's a HUGE difference between a Deal and an Opportunity and very. Hence even lesser ever succeed in life!
There is ABSOLUTELY No reason why you wouldn't want this plug-in. Even if you own a version of this plug-in , you might move the video tutorials and even if you own the video tutorial do you have a professionally written Sales page and Squeeze page that will enable you to instantly sell or give this plug in away for free as an Opt-in incentive to build your list.
YES .. you heard it right.. SQUEEZE PAGE ..
BONUS #1: Proffesionally crafted Squeez Page
You are not only getting this plug in but you are getting an awesome Squeeze page. So just add your Opt-in form and get ready to capture leads and build an awesome sized list !
Take a look at the squeeze page screen shot here:
What are you waiting for ?
Ah Bonus..... So you still want more value? ... well I understand. It's human nature and I too like added Value so its completely justified. So Here's the deal!
BONUS #2 : Anwesh Rath's Blog Lock Plugin
"No Image available because I have not even launched it yet"
If You get this plug-in Now and qualify as a "Fast Action Taker" ...You will be rewarded with my personal Blog Lock Plug-in that I initially designed for my self and now am "THINKING" of launching.
You get this plug-in for Free.
What does it do?
Well .. it helps you secure your blog content and helps keeps thieves away from your site. As soon as someone right-clicks on your blog it generates a "Customizable message"
Mine says "Ahhh... You don't do that If you don't want to copy something right?"
Take a look: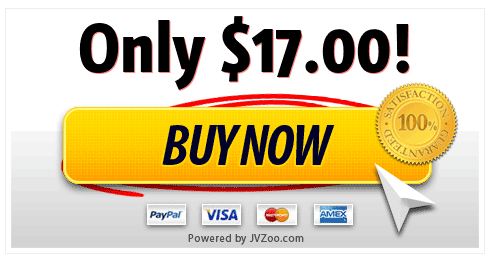 To Your Success
PS: As Soon As You get this plug-in you qualify to become our partner for this particular project. You get 100% commission on each and every sale you refer using your unique partners link. Watch out for download Email for more information on this!